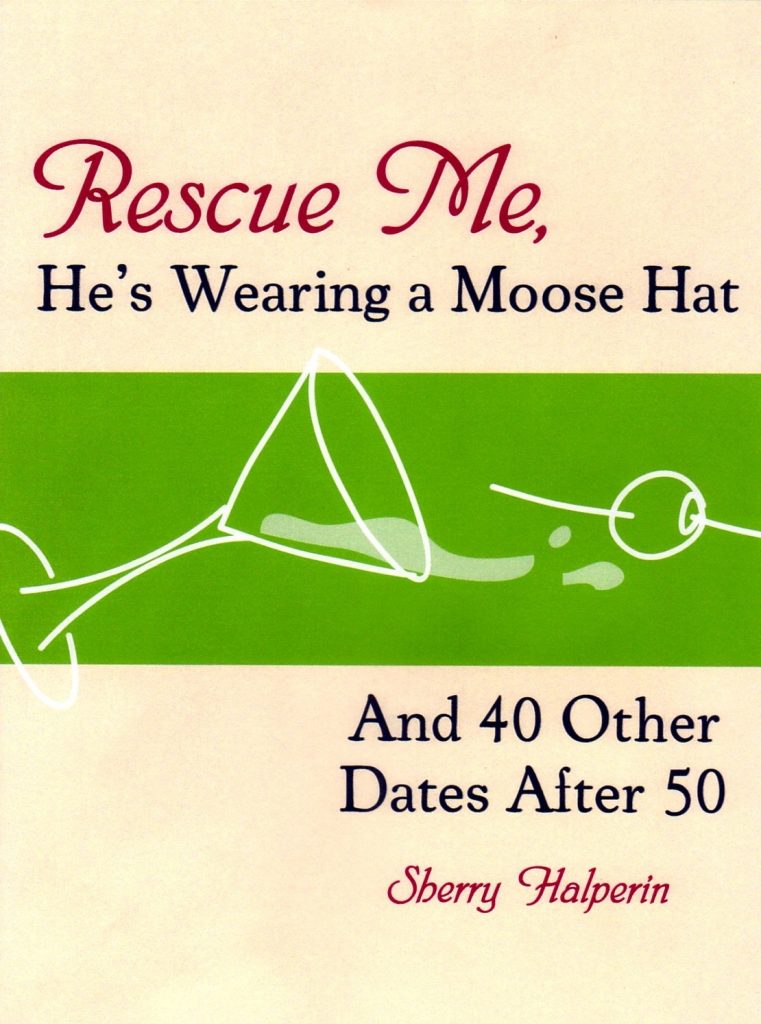 Rescue Me, He's Wearing A Moose Hat
When Sherry Halperin lost her husband at age fifty-one, she wondered if she could ever date again, much less find love. But on her first date a year later, she felt surprisingly invigorated – and sexy – which led to a dating marathon that she recounts with witty banter and self-effacing humor.
Rescue Me, He's Wearing a Moose Hat hits a nerve by shelling out the real deal on what being single again means. Halperin cuts straight to the chase, discounting men she knows won't pan out and sharing her anguish when she bumps up against unrequited love. She tackles her inexhaustible dating options with an energy that rivals any twenty-year-old, and learns what it means to rediscover her single self.
Reviews For
"Rescue Me, He's Wearing A Moose Hat"
"Rescue Me is funny, realistic, and inspiring. It's the perfect companion for any woman over fifty who's reentering the dating world. Its brief, vivid chapters provide food for thought about life, love, and self-knowledge for all woman, married or single, of any age."
Chick Lit Overtaken by The Hen Party "Literary romance for the mature woman. Loved it."
"Rescue Me reads like a thriller. It's funny, poignant, horrifying, and inspirational, with the perfect –and perfectly unexpected – happy ending."
"Halperin chronicles her 40 most memorable dates with a sense of humor and honesty."