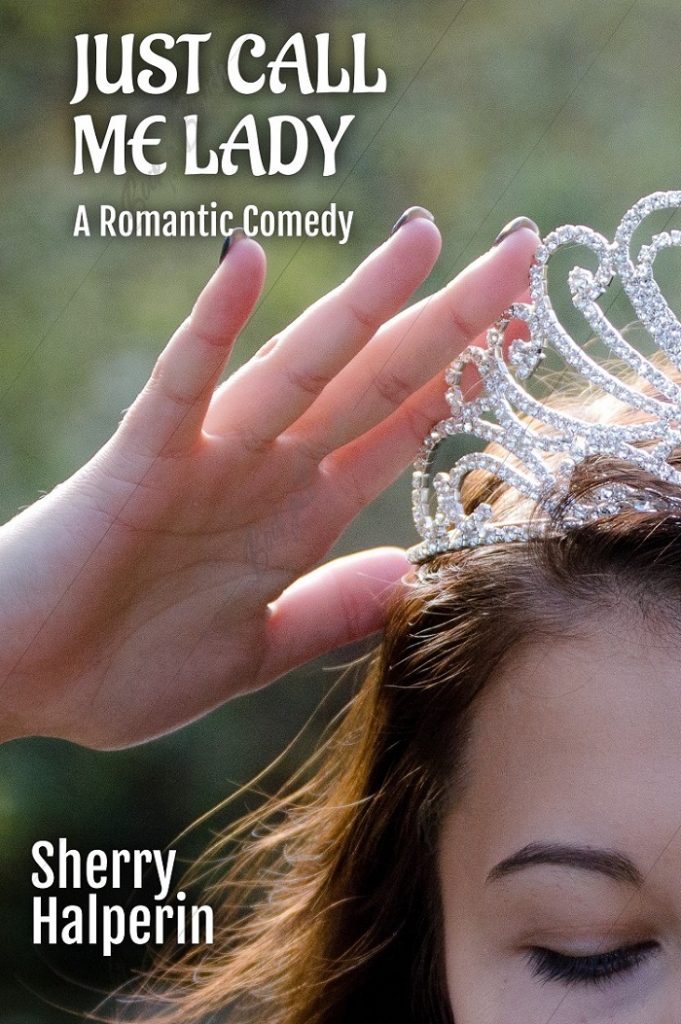 Just Call Me Lady: A Romantic Comedy
Take an average looking thirty-two-year-old woman, an Internet typing blunder, a group of doting gay man, a social climbing gorgeous Latin and a humble British photographer and you have Just Call Me Lady. With the help of her "Queer Eye" team, Connie Botello blossoms and a web of assumptions and comic faux pas ensues when she buys an online Noble Title and assumes the persona of Lady Constance Widford of Exeter, England. Love, deception, exotic locations, arrests, celebrity all complicate this once small-town girl's life with a lovely redemptive conclusion.
Reviews For "Just Call Me Lady"
"Sherry Halperin is a master storyteller. This funny, poignant tale of friendship, romance, and self-discovery is a joy to read. Artfully woven into this fantasy of becoming a "Lady" is the essence of transformational self-acceptance. Ms. Halperin offers a deep appreciation and understanding of a woman's experience as she searches for happiness and to find contentment in herself."
"Author Sherry Halperin takes her heroine on an adventure that is only a fantasy to most of us. An Eliza Doolittle transformation, royal titles, elbowing with the rich and famous and European travels all play a part in Connie's journey of self-discovery. It's a Hallmark movie just waiting to be made!!"
"The characters were so genuine and funny. Just seem to know them. Love Constance. Such an enjoyable book to read."
"What a delightful read! Sherry Halperin's heroine exuberantly seizes a chance at experiencing the glamourous life of royalty and discovers, braving innumerable obstacles and challenges, the veracity of the adage "be careful what you wish for." This adventurous and humorous escapade subtly guides our heroine through a captivating journey of self-exploration, evaluation of life values and the real meaning of love. Great fun."
"Sherry Halperin has written a hilarious escape comedy about love and how to find it. What could be a better setting than an art gallery in the desert, a fantasy make-over and European escapades? I loved following the heroine on her journey. The writing is very conversational and I felt like I was listening to my best friend talking about her life! I couldn't put it down. Should be a movie! Just what we all need now."