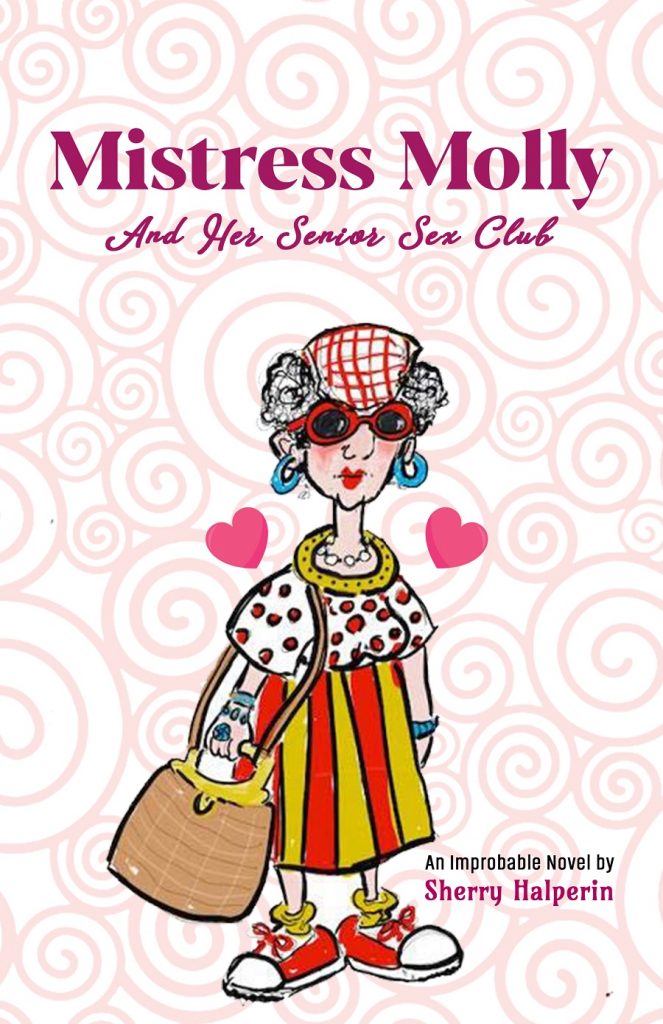 Mistress Molly And Her Senior Sex Club
Molly Shapiro is having a crisis. She had been a faithful wife and mother for fifty years but now, with her husband dead and her lawyer son entrenched with his own family, she wants to make her own mark on the world. Life now for the seventy-two-year-old is playing Bunco, Mahjongg and Dominoes with her three best friends. It's a daily routine. After much coaxing, she convinces her buddies to join her on an adventure that will change their lives. A move to another state, a dalliance in what some would consider an illegal and saucy venture, Molly is determined to make her last act one that is memorable. As she would say, It's Molly's Turn. And memorable it becomes.
Reviews For
"Mistress Molly And Her Series Sex Club"
"Once again, master storyteller Sherry Halperin invites the reader into the comical, interconnected lives of four fabulous youthful, vibrant, sensuous "older" women. This genre is her specialty. As she did in her previous books, "Rescue Me: He's Wearing a Moose Hat" and "Just Call Me Lady", she deftly, with tenderness and humor, confronts aging well by exploring loneliness, connection, friendship, senior sex, stereotypes, second acts, adult-parent relationships, identity and creating a meaningful life at any age."
"Best selling author Sherry Halperin once again delights us with her humor and wisdom while proving that getting older doesn't cancel out our basic needs to be relevant and loved. In Mistress Molly and Her Senior Sex Club we follow the escapades of Molly Shapiro and her best friends as they discover that this chapter of their lives might very well be one of their best!"