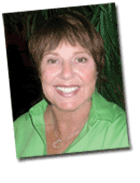 About The Author
Sherry Halperin was born and raised in Beacon, New York. As a teen, she studied at the Dramatic Workshop in New York City and spent five summers at Cecilwood Theatre in Fishkill, New York as a summer stock apprentice, eventually becoming their resident Equity Stage Manager. She went west for College and received her degree from the Pasadena Playhouse Theatre of Fine Arts with a major in directing.
Over the next forty years, Ms. Halperin has consistently worked on projects in the arts from distributing feature films, agenting actors, directing stage productions and working on hundreds of hours of television as a writer, producer and director. She recently produced world music concerts and ballets all over the United States in venues such as Lincoln Center and UCLA's Royce Hall.
Sherry continues to be active in film and television. She lives in Southern California with her new puppy, Clouseau, has two adult sons, a daughter-in-law and two young grandsons.